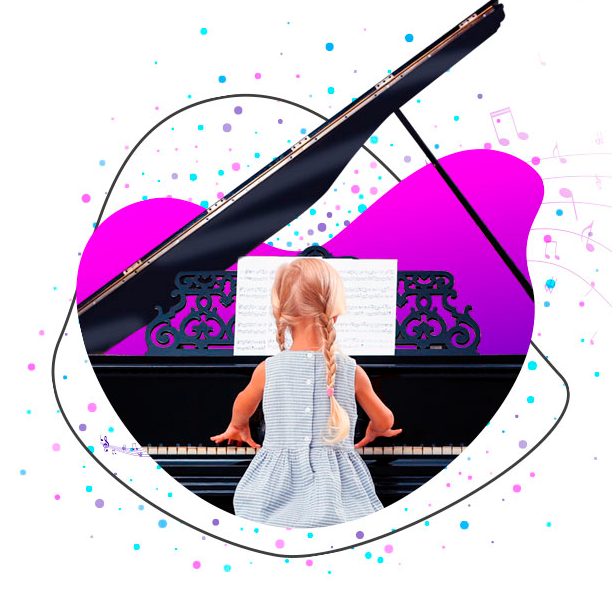 Piano lessons for children from 4 years from all over the world
 德国  Königswinter – Bonn – Bad Honnef – Bad Godesberg
Concert pianists and acclaimed pedagogues Christine Gerwig and Efrain Gonzalez have developed a modern and highly effective method of piano learning, which leads to success very quickly.
Students learn to love music and to rely on their resources in order to be able to do such a beautiful thing as piano playing. We want to invite you to explore more about piano learning!
Children can begin from the age of about 4 years. In individual lessons, we find out about your child's unique resources and talents in order to support your child's development in the best way. Naturally, with smaller children we start in a more playful way. We take children absolutely seriously and teach them everything about piano playing in the right way from the beginning.
Interested? Then, please have a look at our website or listen to some videos of our students on the Youtube channel!   We do student concerts and will announce them on the concerts page and on the press page.  You can also read about our successful students.
One of our special focuses is in supporting highly gifted children. Especially talented kids and teens get opportunities to present in public, such as in special concerts like Beethovenfest, concerts in concert halls, and in competitions. We have been asked several times by the Beethoven Orchestra when they need children to play in special concerts. If somebody expresses the wish to be a musician, we prepare students for passing the entrance exams in a conservatory or music university. Our students have won prizes in competitions like Jugend musiziert, Henle competition, Steinway
competition, Bechstein competition among others.
If you decide to call and undertake the journey of learning with us, distance is not a problem.  You will come because of the quality of teaching. We have been acclaimed by musicians, colleagues and parents as the best teachers in the whole region.
Christine Gerwig and Efrain González also pursue a concert career and have played concerts in important venues like the Philharmonic Hall in Cologne, Beethovenhaus Bonn, Beethovenfest Bonn, Concerts de Midi Brussels, Brandenburgische Sommerkonzerte among others. Their career has led them to Austria, Switzerland, Italy, Belgium, Norway, USA, Mexico and Nepal, where they did a social pedagogical project back in 2019. If you want to listen to our performances, please visit our link on Youtube!